Overview

Starting from 2017 ebay will starting blocking active content on ebay listing. Seller will need to update description template to support new ebay policy. Until June 2017 all users will have time to adjust listing according to changes.

Another part of important changes is connected to mobile optimized listings. Around half of all ebay sales happens from mobile devices. More and more customers use a mobile device to shopping online. Now it's necessary to make sure that your listing is ready for looking from a mobile device.

To help check your listing ebay referenced to the tool — check your listing.

This tool will check for:
Meta viewport
Font size
Content width
CSS media queries
Mobile incompatible plugins
Javascript libraries
Responsible ebay Description Template

To help seller more easy switch to new standard we create base description template that could be used with your listing.

Template features:
Available in 2 layout. Full width & with sidebar
No JavaScript used (Only CSS template)
Mobile ready
Menu items
Tabs
4 color scheme
Ready to use
Examples
Full width layout — desktop view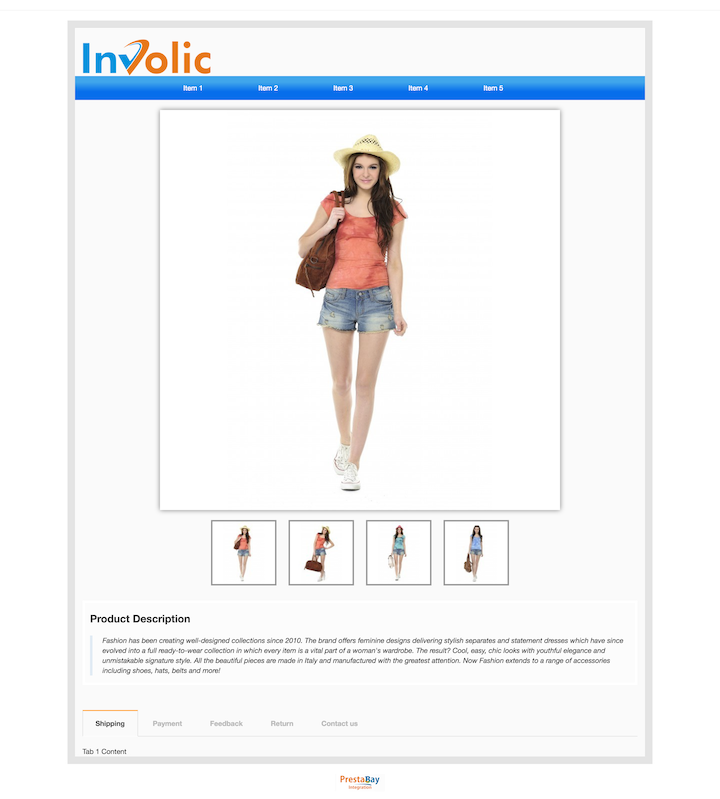 Full width layout — mobile view

Layout with sidebar — desktop view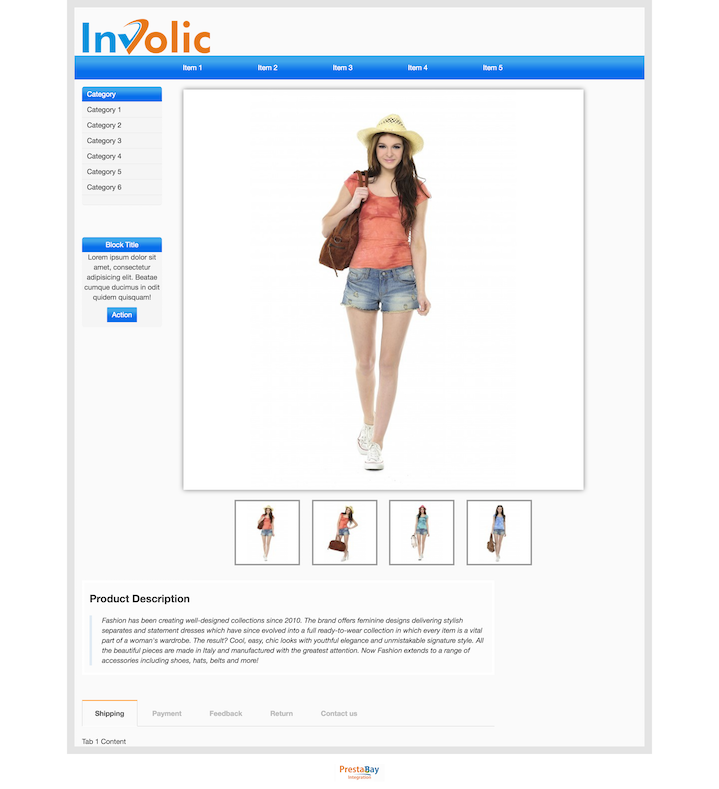 Multi-color template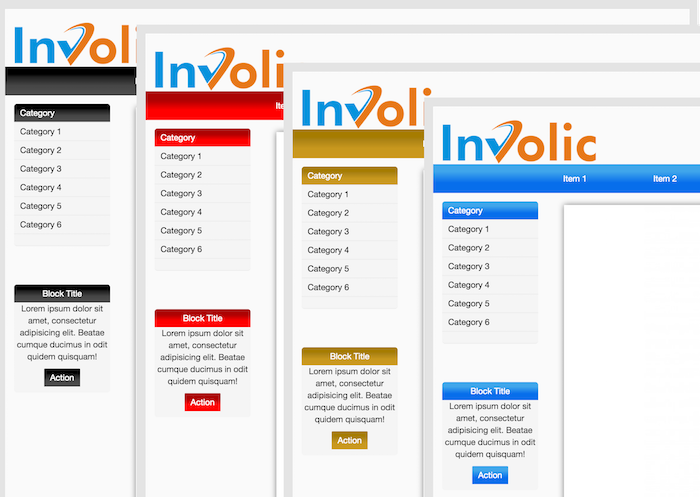 Gallery

Description template does not include product image gallery. If you are using PrestaBay — PrestaShop ebay Integration module started from version 1.7.2 and 2.6.2 we support new css responsible gallery that will automaticly replaced in template.

Please check this guide from ebay How to guide: Creating image galleries to get more information about replacing gallery
How to use
Download archive with templates
If you are using PrestaBay module create new "Description template" and paste content of selected template
If you are using another module, please paste template content into corresponding interface and replace all template variables with one supported in your software. For example you will be need to replace [product_description], [product_new_gallery]
Replace link and text in template menu
Put your content into corresponding tabs
Change logo link to your store logo
If you select template with sidebar, change left menu and add required block (existing block could be used as example)
Downloads

To downloads template please click on link Downloads
Support or Contact

Having trouble with using Template, having questions or suggestions? Please create ticket in our support system or send email and we'll help you sort it out.

Interesting in PrestaShop ebay Integration solution? Start your 30 days trial.